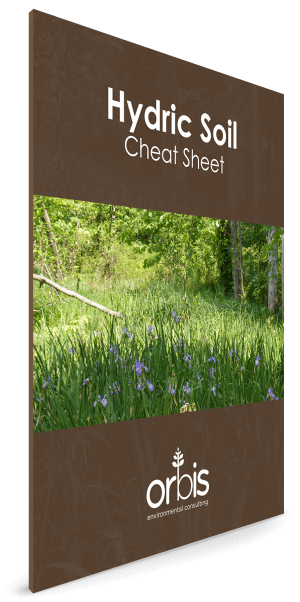 Hydric Soils
If you're like most people, you want to do the right thing. You want to do your best to complete an accurate wetland delineation with a solid, easily defensible boundary. We've all heard stories about delineations where wetland boundaries have been changed under review because of poor quality data.
Good delineations require good data on the plants present, the hydrology, and the soils. But let's face it, because of this breadth of information most delineators are generalists – even if someone is a expert in a particular field, they usually need to work on others. It's difficult – and takes a lot of work to know all you need to know – and have it down cold.
Sure – maybe you took that soils class as an undergrad, maybe you know a hydric soil when you see it But do you want to justify your next delineation because the soils "looked" hydric?
If you want to be sure exactly what hydric soil indicator you're observing in your data point get the same hydric soils guide our experts use in the field here.
Just click on the link, enter your email, and you'll get our free guide.
Click here for the guide.