Orbis COVID-19 Policy and Guidelines – Plant ID Class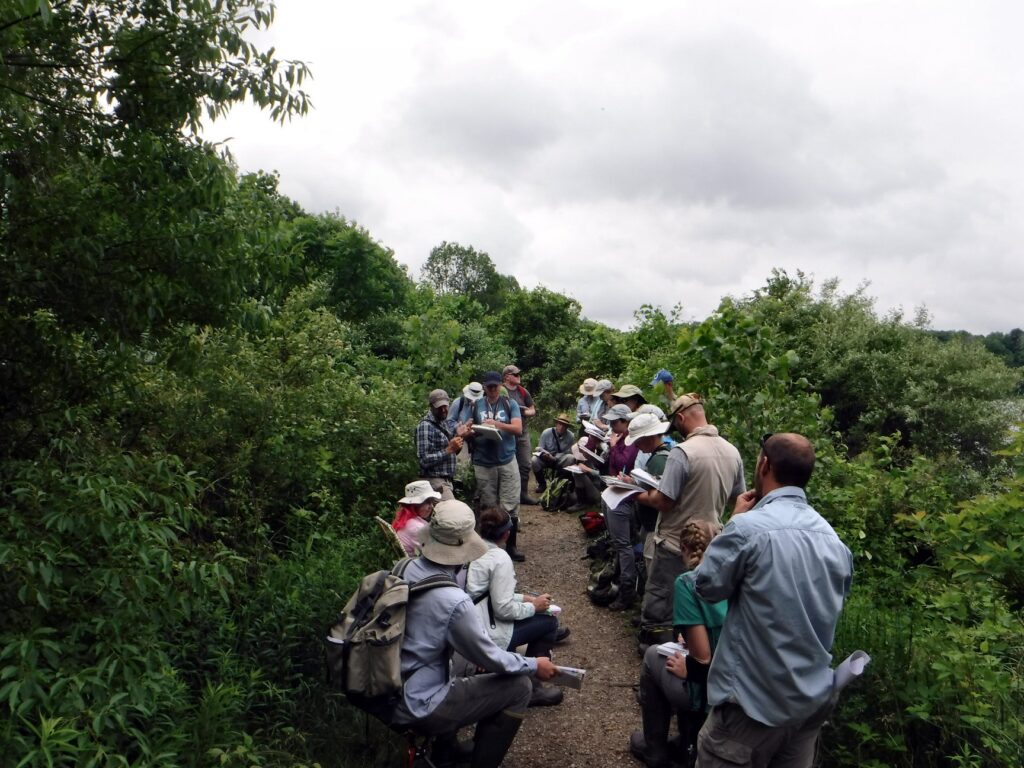 With great consideration to the health and safety of our staff and class participants, Orbis will be conducting the Wetland and Adjacent Upland Plant Identification Workshop this year August 18-20 as scheduled.
We will follow guidelines provided by our local, state, and federal health officials. State recommendations can be found at https://www.coronavirus.in.gov/.
The following is an overview of our policy and the guidelines we plan to follow to reduce risk of exposure to this novel disease during the workshop. These guidelines may be revised in accordance with changing conditions and/or directives from local, state, or federal health officials as the scheduled date draws near.
The workshop will be held outdoors and participants will adhere to social distancing recommendations.
Class sizes will be smaller than in previous years; each instructor will lead a group of no more than eight students. Participants will stay in the same group for the duration of the workshop.
Facial coverings or masks are recommended for class participants.
Prior to attending the program, participants will be subject to a screening that will contain, but not be limited to the following questions:

Have you had any signs or symptoms of a fever in the past 14 days such as chills, sweats, felt "feverish," or had a temperature that is elevated for you or 100°F or greater?
Do you have any of the following symptoms: cough, shortness of breath or chest tightness, sore throat, nasal congestion/runny nose, body aches, loss of taste and/or smell, diarrhea, nausea, vomiting, fever/chills/sweats?
Have you been in contact within the last 14 days with someone with a confirmed diagnosis of COVID-19 or traveled to another area that is experiencing an outbreak?
If you or anyone in your home is experiencing any of these symptoms, do not attend the class. Contact us as soon as possible to let us know and we will issue a full refund of your course fees.
Orbis reserves the right to cancel the plant ID workshop at any time prior to the scheduled dates in response to directives from local, state, or federal health officials or changes in local conditions. In case of this unfortunate event, we will refund all course fees.
Our top priority is health and safety of our staff and students. With everyone's cooperation, we're hoping for a fun and informative workshop this year.
If you have any questions or concerns about this year's workshop, please contact Amelia Harris at aharris@orbisec.com or Nathanael Pilla at npilla@orbisec.com.
We are excited to go botanizing this year!