Strawberry, not a strawberry: Distinguishing between wild strawberry and Indian strawberry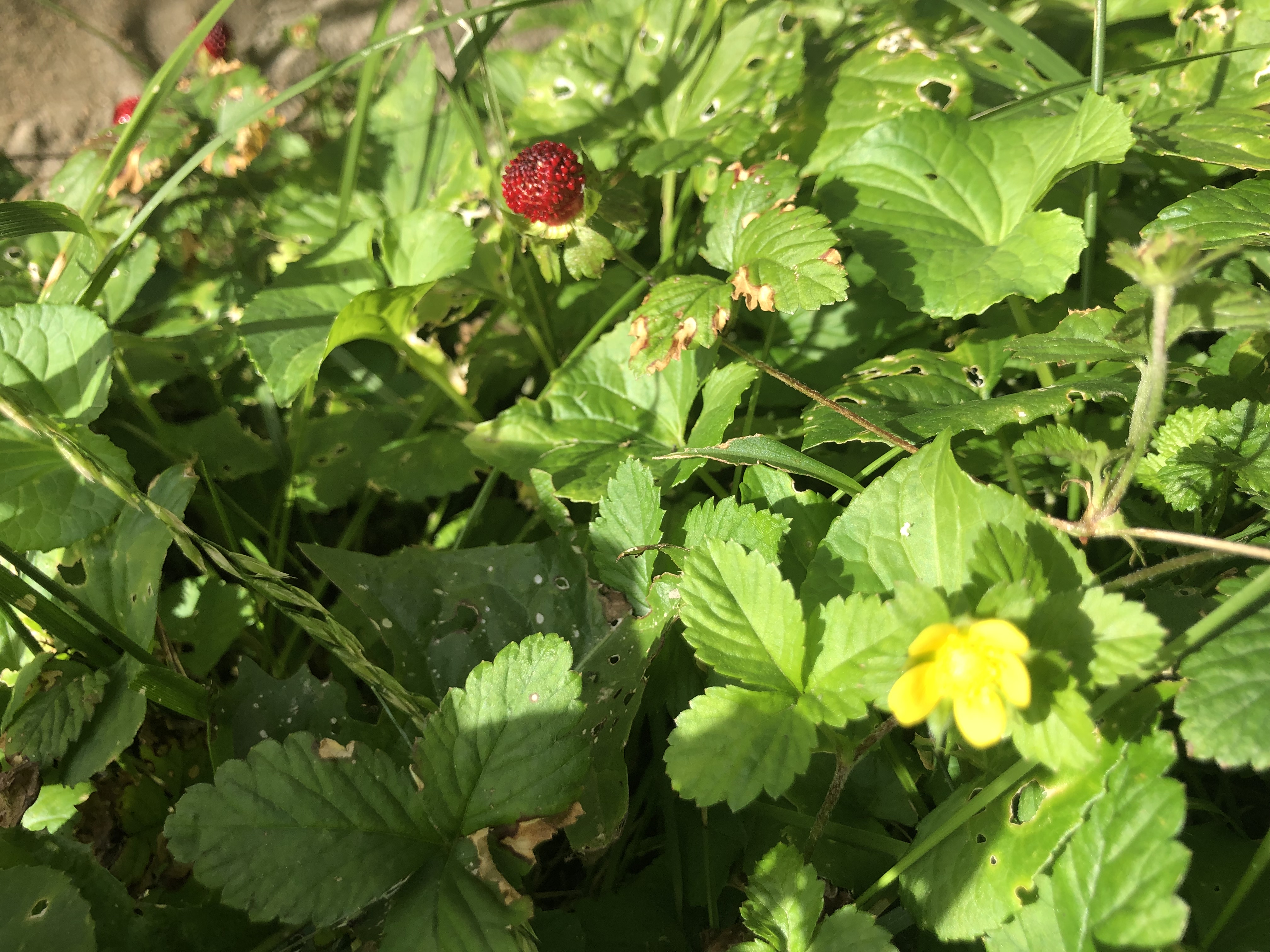 If you live in the midwest U.S. you may have seen a plant that looks like this in your yard and wondered – "Is that a strawberry?"
In the paper below botanist Molly Hacker compares two plants like this that can show up in your yard.
Both have three-part leaflets, red fleshy fruits, and grow low to the ground.
They are are very similar, but only one is a wild strawberry.
And by the end of the paper you'll know how to tell the difference between this: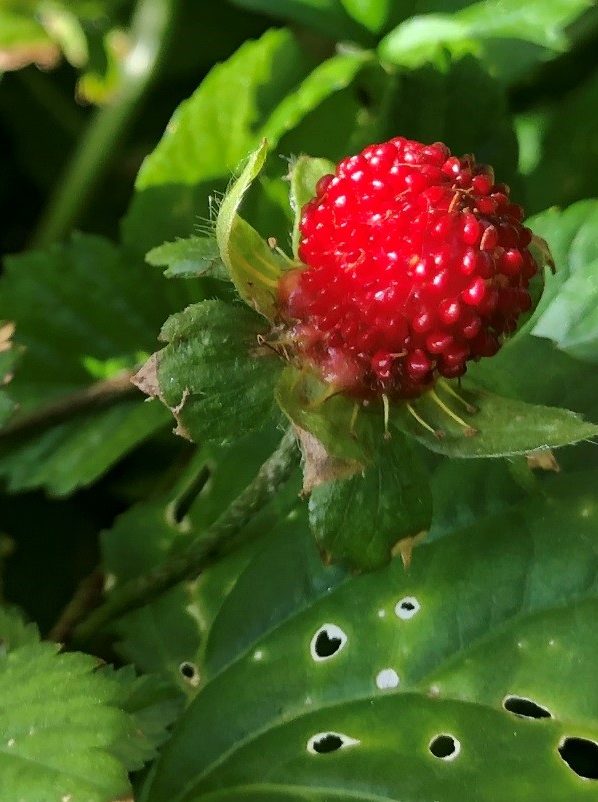 and, this.

And you'll know which is, and is not a strawberry.
Click here for the full article