Wetland and Adjacent Upland Plant Workshop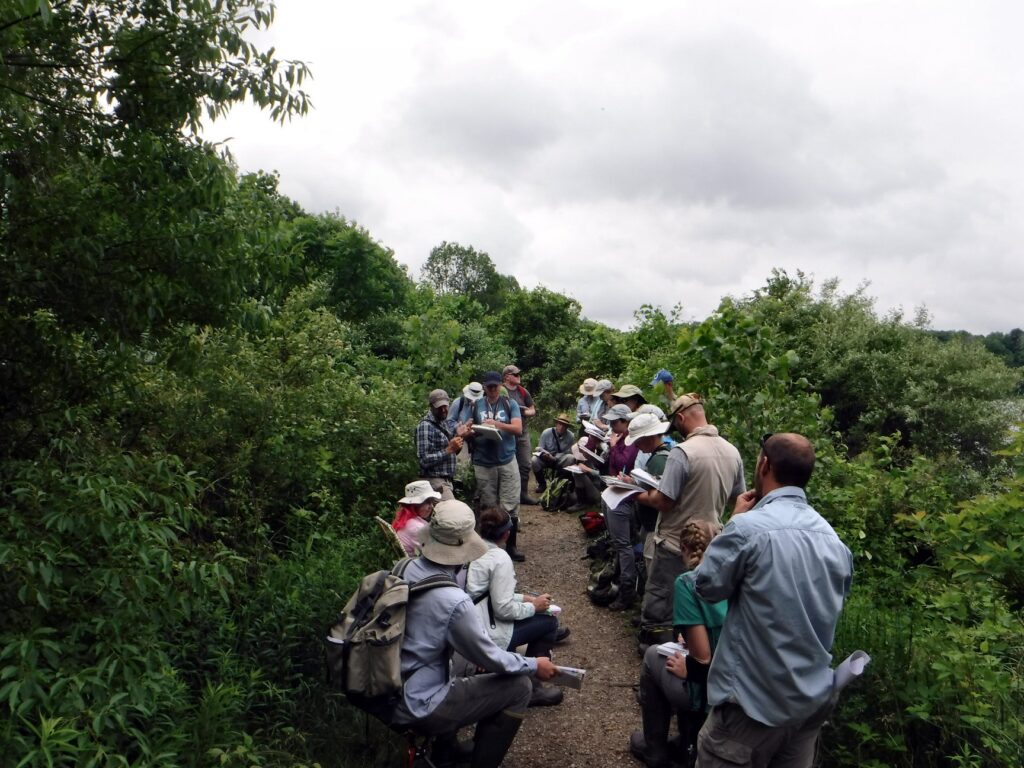 Have you wanted to learn a lot more about plants but didn't know where to start? Are you doing wetland delineations but have no clue what kind of sedge you are looking at (I hope not)?
Orbis botanists, Nathanael Pilla and Bradford Slaughter are leading a three-day plant identification workshop in August that will power boost your field botany skills!
When: August 18-20, 2020
Where: Northwest Indiana
Instructors: Nathanael J. Pilla and Brad Slaughter
The workshop will be in northern Porter County and Lake County, Indiana, taking place entirely in the field at sites in Chesterton, Hobart, and Gary. We will visit various wetland and upland habitats, including bottomlands, emergent marsh, swamp forest, mesic prairie, planted prairie, dunes, and early successional systems.
The fee includes lunches and a field notebook.
Participants should dress for wet/muddy field conditions and bring:
– Pencil
– Hand lens
– Small ruler
– Camera
– Plenty of Water
– Sunscreen and insect repellent
– Stool or folding chair (optional)
– Field guides of choice (optional)
Fee:
$549 before April 28th
$599 on or after April 28th
The workshop is limited to 20 participants. To register, contact Nathanael Pilla at npilla@orbisec.com or (219) 928-3730.